To avoid ads watch on full screen.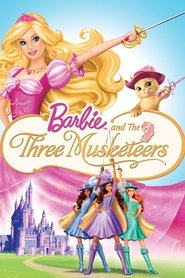 Barbie and the Three Musketeers
Join Barbie™ as Corinne™, a young country girl headed to Paris to pursue her big dream – to become a female musketeer! Never could she imagine she would meet three other girls who secretly share the same dream! Using their special talents, the girls work together as a team to foil a plot and save the prince. It's all for one and one for all!
Views: 492
Director: Anthony Di Ninno, William Lau
Actors: Dorla Bell, Kathleen Barr, Kelly Sheridan, Kira Tozer, Mark Hildreth, Merrilyn Gann, Michael Dobson, Nicole Oliver, Tim Curry, Willow Johnson
Country: USA
Duration: 81
Quality: HD
Release: 2009