To avoid ads watch on full screen.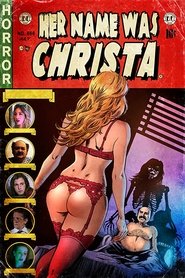 Her Name Was Christa
Stephen is a socially awkward, middle-aged telemarketer and is desperately alone. At the suggestion of a co-worker, he goes out into the night to find a prostitute for "The Girlfriend Experience." He meets Christa, a streetwise call girl who's happy to fulfill his needs, and something unexpected happens. What starts as a business agreement blossoms into true love. But what happens when death enters the picture? How far would you go to keep the one person you've always wanted?
Views: 3
Director: James L. Edwards, T. Michael Conway, Thomas James
Actors: Barbara Katz-Norrod, Drew Fortier, J.R. Bookwalter, James L. Edwards, Kaylee Williams, Rick Jermain, Sasha Graham, Scooter McCrae, Shianne Daye, Tim Novotny
Country: USA
Duration: 120
Quality: HD
Release: 2020